How to Make a Simple Body Butter Using Essential Oils
Body butter is a favorite alternative to moisturizing lotion among many women.
The thicker consistency of the butter leaves skin feeling silky smooth. It is also an excellent medium for pure essential oils.
Here are two ways you can make your own body butter from the comfort of your home. To get the best results make sure to use 100% pure, high quality essential oils.
THE EASIEST BODY BUTTER RECIPE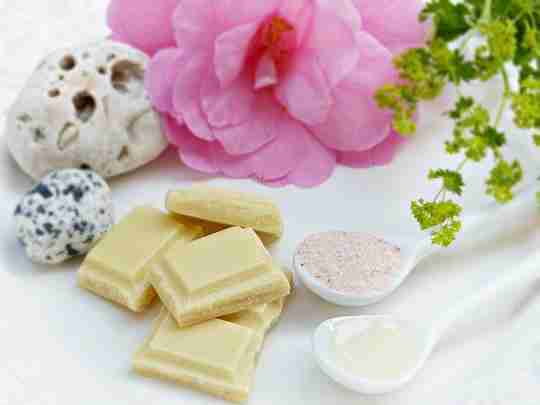 A light body butter can be put together within minutes using ingredients that are probably already in your cupboard. Simply place two tablespoons each of grated cocoa butter and almond oil in a microwave safe bowl. Heat until just melted. Add two tablespoons of vodka and mix well.
Once the mixture is completely cooled, you can add premium essential oils to create a light body butter that is a perfect after-bath moisturizer.
This body butter is known to get hard between uses so it may need to be slightly heated in a warm water bath for future uses. However, putting warmed lotion on the skin creates an even more succulent sensation, so it's not all bad!
A BETTER BODY BUTTER:

DELICIOUS SILKY BODY BUTTER
This second version of body butter uses shea butter and Vitamin E oil to create a silky, soft texture that leaves even the driest skin feeling smooth and supple.
WARNING: Using this body butter may leave your skin feeling utterly irresistible to others!
Ingredients
1/2 cup shea butter
1/4 cup almond oil
1/4 tsp. vitamin E oil
1/4 cup sunflower oil
20 drops premium essential oil
Steps
1) Combine shea butter and oils (but not essential oils just yet!) in the top of a double boiler. Melt over low heat, stirring gently until ingredients have come together. Remove from heat and allow to cool.
2) Once the mixture has cooled, add pure essential oils. Start with 10 drops, and then mix. If the scent is not strong enough, add one to two drops at a time until you are satisfied. Using a hand mixer, whip the body butter until peaks have formed. (It should look like a meringue when completed.)
3) Place the body butter in a jar and store at room temperature. It may begin to separate, which is normal. Simply mix the body butter and use as you would any lotion.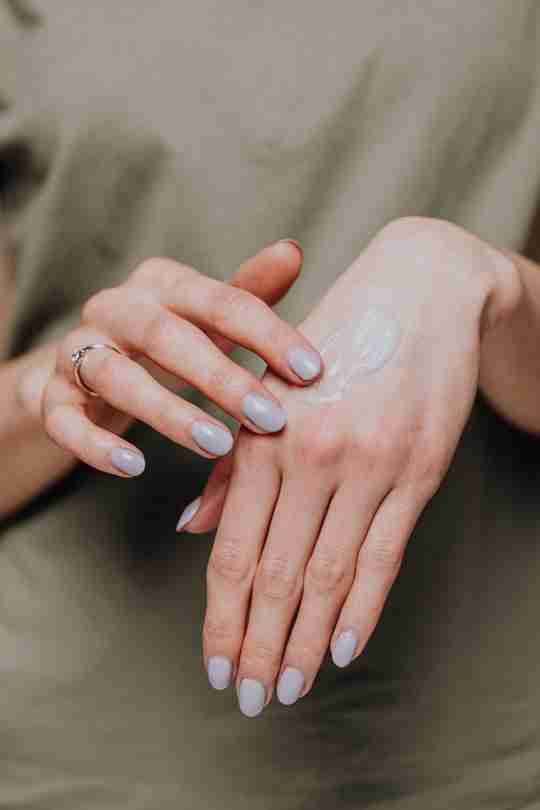 CHOOSING ESSENTIAL OILS FOR YOUR BODY BUTTER
Essential oils are used both for their lovely fragrances and their presumed restorative properties. 
Choosing the right oils for your personal body butter all comes down to preference. You can even choose your oil based on any ailments you might be dealing with and want to get relief from.
Some, like Blood Orange and Peppermint offer migraine relief while other oils such as Cinnamon and Ylang Ylang are great for energizing a tired mind.
Lemon and Sandalwood are often used as natural mood stimulants. Vanilla and Lavender are great for stress relief or natural sleep aids.
There are many ways to use premium essential oils to make a simple body butter stand out. Because it is so easy to make these products, it may be best to try multiple oils until you discover the one that suits you best. Or even go a little crazy and blend oils to create truly unique aromas!
Your skin will sing with satisfaction while your senses will delight from the essential oil that your body craves most.

CHECK OUT OUR MOST POPULAR POSTS