Join The Healing Solutions Club!
Join the 200,000+ oil lovers who receive our best discounts, new DIY tips, wonderful diffuser recipes, and more every week. Enter your email to join the Healing Solutions Club now!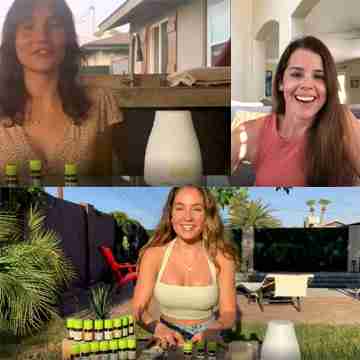 Health, Happiness, and High Quality Oil 
Starts Here.
To date, thousands of people have joined our Healing Solutions community, and experienced what pure, high quality oils can do for their health and happiness. Every day, this community of oil lovers continues to grow—and inspires new generations of people to bring the wonderful aromas and powers of essential oils into their lives.

We invite you to join us.
★ ★ ★ ★ ★
"What a beautiful, sensual smell! I tried it in my diffuser and it gave a very light scent. I much preferred when I put a couple of drops on the pillows. I know everyone has different scents they prefer, but both myself and my boyfriend really loved this. To me it has a light floral (I'm not a floral person, but I enjoyed it in this) and woody scent."
- Leslie
★ ★ ★ ★ ★
"I bought the Love & Passion set to spice things up. Adoration is mine and my husband's favorite! It has a very different scent from the others in the set. Its kind of spicy without being overbearing. I put it in the diffuser and the whole room smells so good."
-Grace F.
★ ★ ★ ★ ★
"I put a few drops in my humidifier and my sinuses really appreciate it. When I'm really sick, I boil water, then turn off the heat and add several drops to the water and inhale! It's a great blend for opening sinuses:)"
- Kristin S.  
★ ★ ★ ★ ★
"Healing Solutions is my favorite essential oil company. They smell amazing, peppermint is my favorite! Use the oils at home and at work daily!"
- R Hodge